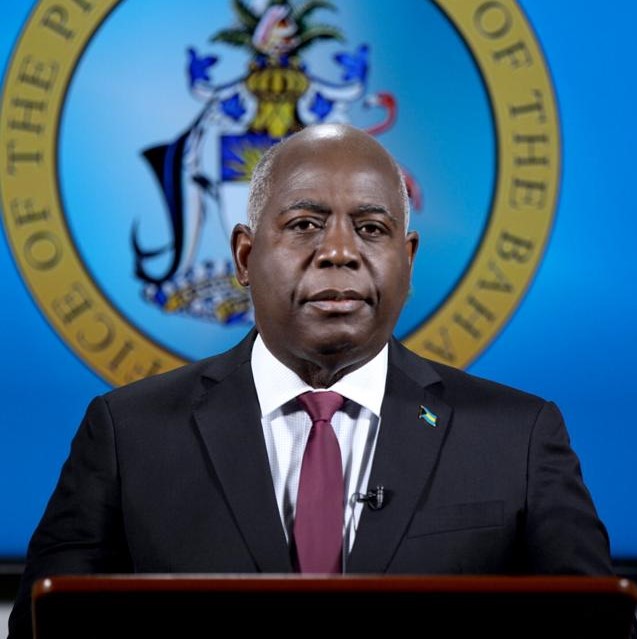 By Fred Sturrup | GB Editor | [email protected]
The present administration that governs the Commonwealth of the Bahamas is that of Prime Minister Philip "Brave" Davis. There is an unusual development that is most disrespectful, I think, to the nation's chief executive.
I have noted that certain governing politicians are getting into the custom of mouthing these words: "The Davis/Cooper administration" in reference to the present government, headed by one man. That man is the one who carried the Progressive Liberal Party to a resounding victory over the Hubert Alexander Minnis' FNM administration. That is Philip "Brave" Davis.
Those who have referred to the government of Philip "Brave" Davis in that manner ought to cease forthwith. Now, let it be understood. I do not wish to accuse the parliamentarians who have disrespected their PM, perhaps innocently, of being devious or seeking to achieve a goal in an underhanded manner. No, not in the least.
However, it is appropriate to bring this lack of protocol to the attention of those parliamentarians and others.
I have been observing politics closely from the days of the United Bahamian Party (UBP) governance era. Although Sir Stafford Sands was known to be quite influential, the UBP Government was Sir Roland Symonette's administration. Then came the Pindling (Sir Lynden) administration (acknowledged as such despite his deputy being the great freedom fighter Arthur Hanna); the Ingraham (Hubert Alexander) administration; followed by the Christie (Perry Gladstone) administration; and the other Hubert (Alexander Minnis) administration.
The administration today is headed by one person; the one who appoints all of the Cabinet ministers, and who can also fire each of them.
In the USA, presently it is the Biden (President Joe) administration. The Andrew Michael Holness administration runs the government in Jamaica. Horace Anthony Chang is the Deputy Prime Minister. It's the Holness administration in that country, not the Holness/Chang administration.
Prime Minister Davis ought not have to speak to this local "political administration" matter at all. Deputy Prime Minister Cooper should personally take responsibility to ensure that this trend is stopped. He knows that he works for the People of the Bahamas in the administration of Prime Minister Philip "Brave" Davis, the man who appointed him to high office. He knows that the leadership is not a shared one and that he works at the behest of Davis.
There is one chief, not two.
So, Cooper should politely speak to those parliamentarians who talk about a Davis/Cooper administration. Yes, he should have a private conversation with them.
The view held here is that there is no such thing as a joint administration leadership.
Indeed, there is one chief, not two!