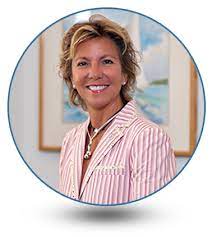 Recently, Grand Bahama Port Authority (GBPA) Chairman Sarah St. George officially announced the initial Freeport Art Festival, scheduled to start on March 23, 2023. The event is in keeping with the GBPA's focus on inspiring the creative community. Some remarks presented by Chairman St. George follow:
"We're here to announce our very first Freeport Art Festival over 3 days beginning March 23rd, Art Lucaya. We lost our main art gallery at Our Lucaya back in Hurricane Matthew. And now after Dorian and Covid, we can start to take pride and joy in celebrating our social and cultural as well as physical revival. We must continue to foster the immense reservoir of artistic talent that Grand Bahama possesses.
"Grand Bahamian artists shouldn't only have the choice of Nassau as a venue to be seen, and tourists visiting the island shouldn't have to go very far to see the art of Grand Bahama. When this happens, artists are able to earn a livelihood, and to be entrepreneurs. Art can be a hobby, but properly nurtured, it is a vocation, it creates an economy! Interestingly, the Art Basel Fair in Miami, which has been established for 20 years now, brings close to $500 million to Miami Beach in just a few days every year, and $2.5 billion in artworks. Imagine just a fraction of that here 60 miles away.
"Freeport can brand itself as a city of art and culture as well as industry, tech, and commerce. As this project has progressed, I and all of us have been stunned by the beauty, craftsmanship, and originality of the work created here, and the pieces that will be showcased the weekend of March 23. All nature starts with a small seed. This is a small beginning, but Art Lucaya can grow into an annual festival attracting the attention of collectors and curators everywhere.
"Besides the art economy, what else does art bring to a culture, community and our children? It is a record, it is living history, it's uplifting to the soul. It's as important a means of self-expression as writing, music, singing; all of which are Godly in a sense, and make us more sensitive, creative, colourful, caring human beings.
"The Grand Bahama art community is alive and strong; Ben Ferguson, President of the GB Art Association, well-known Grand Bahamian artists like Sheldon Saint, Chantal Bethel, Leo Brown, Matthew Wildgoose, Denzil Lightbourne, Laurie Tuchel, Alisa Streather, Lisa Cordella, Del Foxton, Marina Gottlieb, Paula Farrington, Maquelle Munroe, Claudette Dean, and many others. A total of 45 artists will be exhibiting. Our vibrant community of artists needs a proper platform to share their work.
"As written in the Book of Matthew: 'No one after lighting a lamp puts it under the bushel basket, but on the lampstand, and it gives light to all in the house. In the same way, let your light shine before others'. The time has come!"