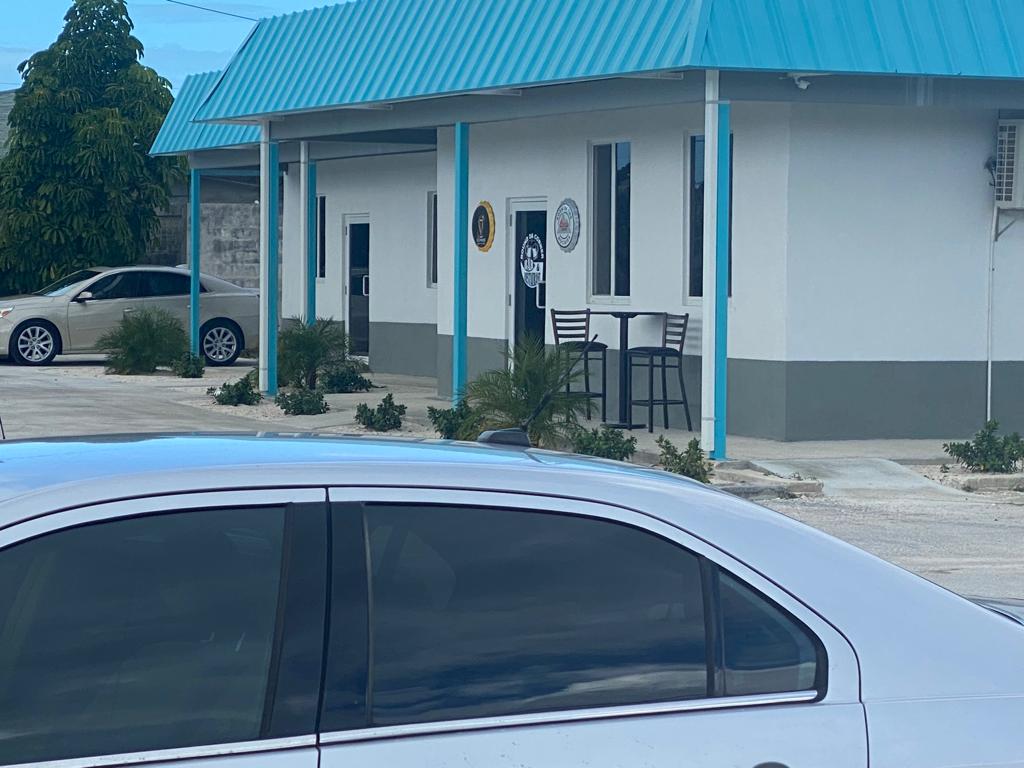 By Fred Sturrup |GB News Editor |[email protected]
Leave it to Janet Russell !
The veteran hospitality host/personality has embarked upon a venture, which, judging from the response on opening day, Sunday, October 30, will certainly bring a touch of magic back to Freeport. Her lounge, located on Yellow Pine Road at the exact location where Radio Station Cool 96 FM once operated, is called "Round The Corner." On Sunday past, a quality mixture of patrons turned up for the grand opening and there was host/manager/owner Janet beaming with joy, welcoming the first gathering from what is expected to be a long clientele list.
The venue focuses on rhythmic/pulsating music and sporting events. Accordingly, some patrons were able to interact, and enjoy the music, while sipping their brand of beverage and savoring souse and finger food. Others watched their favorite NFL teams play. Later, NBA games were optional.
If the culture experienced at the opening remains, the Round The Corner lounge will become the new popular spot in Freeport, and be a superb attraction for a long time.
Janet and her two assistants/bartenders Sandra Remy and Sherice McPhee are prime hosts, all with an exquisite hospitable touch and persona.
Well done, Janet and staff!